2017 New Year's Eve Bash
Sold out
Please note that this event is sold out.
This year get on your galactic gear and dance into deep space, it's time for the Sheraton Carlsbad's Family Friendly New Year's Eve FUTURISTIC BASH.
Come dressed for the FUTURE or come as you are, but prizes will be given to the best dressed family and the best dressed couple! Doors open at 6:30pm.
Enjoy a night filled with superb food, drinks, entertainment, children's activities and unforgettable memories. Indulge at the adult and child buffet style dinner and dessert bar with a live DJ sure to keep everyone on the dance floor.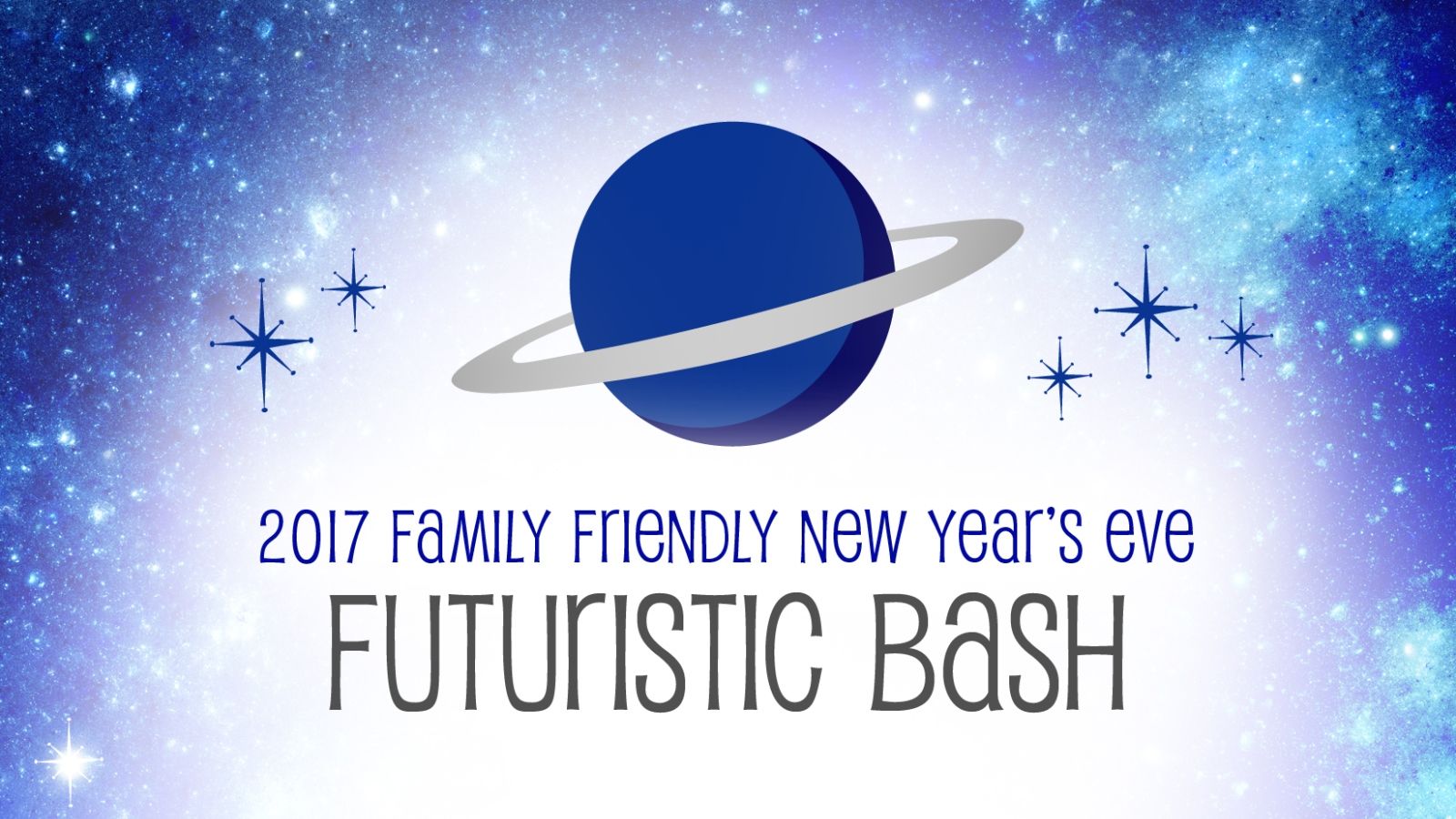 The Kids Party Zone is back this year and bigger than ever, consisting of our GAMER ROOM with Xbox, Kinect, Dance Central, racing games and Wii. Other rooms include face painting, ping pong, foosball, billiards, and the Kids Club Party Zone.
The clock strikes midnight twice at this bash. The Kids Club Party Zone will be counting down with a balloon drop on east coast time at 9pm. At midnight we will be ringing in the New Year with a complimentary champagne toast, live count down and balloon drop. Don't miss out on the family fun festivities taking place at Sheraton Carlsbad New Year's Eve FUTURISTIC Bash!
For those of you who partake in our FUTURISTIC Ball theme, we will be awarding the Best Dressed Family and Best Dressed Couple! Attire is up to you, but it's a great excuse to dress in FUTURISTIC theme or your favorite holiday outfit.
PLEASE NOTE: Children cannot be left unattended on property. (Childcare is not provided)
Tickets
We recommend purchasing tickets in advance, we have sold out every year and we anticipate it will happen again. Please note though tickets for Children 3 and under are free, pre-purchased tickets are required.
PRICING: WE WILL SELL OUT, NO TICKETS AVAILABLE AT THE DOOR OR FRONT DESK
Adults must present ID at Check In
Purchase November 2nd – December 29th
$105 per Adult Ages: 18 and older
$55 per Child Ages: 13 – 17
$45 per Child Ages: 4 – 12 (kids buffet)
FREE Ages 3 and under (kids buffet) – Please note an event ticket is still required.
Purchase December 30th - December 31st

$125 per Adult Ages: 18 and older
$75 per Child Ages: 13 – 17
$60 per Child Ages: 4 – 12 (kids buffet)
FREE Ages 3 and under (kids buffet) – Please note an event ticket is still required.
New Year's Eve Package – NO ROOM PACKAGE THIS YEAR!
TWENTY/20 Grill
For a more intimate and adult dining setting join TWENTY/20 Grill in ringing in 2017. We have a superb 4-course Prix Fixe menu guaranteed to please the most selective palates. Reservations are available between 5:30pm – 9pm for $85 per person. All guests are welcome to enjoy a champagne toast at midnight.
Reservations are necessary for dining and can be made by calling 760.827.2500 or visiting twenty20grill.com. Guests are invited to party on the heated TWENTY/20 Terrace. This adult focused Cocktail Dance Party begins at 10pm with DJ entertainment, cash bars, bottle service, and complimentary champagne toast at midnight.